March is National Ladder
Safety Month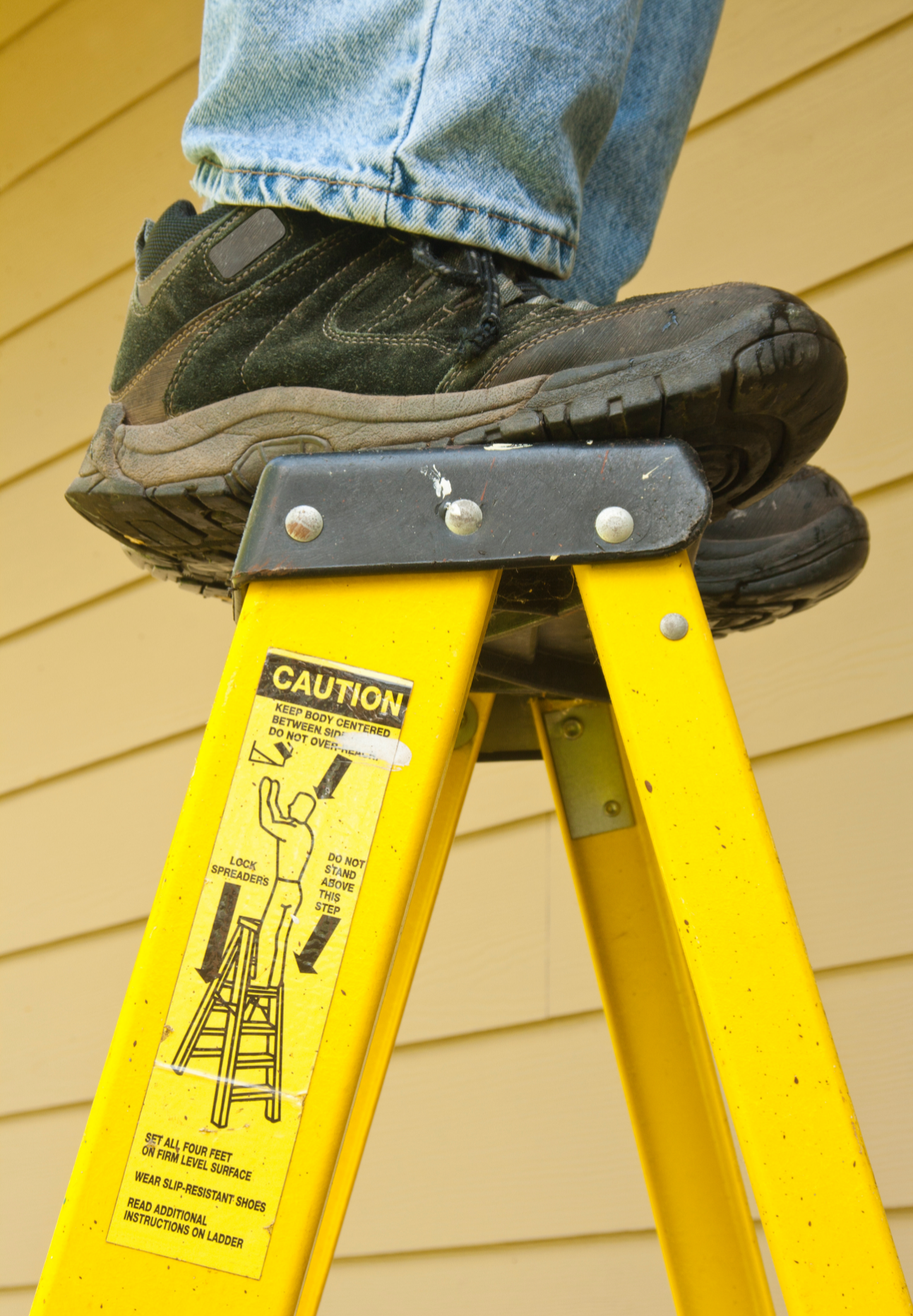 March Is National Ladder Safety Month
When a repair at work or at home is out of arm's reach, chances are you or your employees will rely on a ladder to get the job done. But homeowners, employees, and contractors alike should keep in mind that ladder-related accidents are a major cause of injury. 
In fact, fall protection ranked number one in OSHA's top ten most frequently cited standards with ladders ranking number five. Most of the fall injuries documented by the Bureau of Labor Statistics occurred in private industry, but the construction industry leads the commercial side in ladder fall injury rates followed by installations, maintenance, and repair occupations.
According to a CDC publication, each year more than 500,000 people are treated in emergency rooms and about three hundred people die from ladder-related injuries. Most ladder deaths are from falls of ten feet or less.
Annual costs related to ladder injuries is estimated to be $24 billion. This includes work loss, medical, legal, liability, and pain and suffering expenses. When an employee is injured, direct and indirect costs are incurred. Direct costs would include medical payments, legal fees, and employee wage benefits. Indirect costs would include items such as training replacement employees, overtime, equipment loss, and loss of productivity.
Some of the most common causes of ladder falls include:
Incorrect extension ladder angle
Inappropriate ladder selection
Insufficient ladder inspection
Improper ladder use
Insufficient training
The National Institute for Occupational Safety and Health (NIOSH), similar to OSHA, is dedicated to ensuring the safety of portable ladder users. They developed an easy-to-use interactive ladder safety app for smartphones. The NIOSH Ladder Safety app features a multimodal indicator, which uses visual, sound, and vibration signals to assist the user in positioning a ladder at an optimal angle. Furthermore, the app provides graphic-oriented interactive reference materials, safety guidelines, and checklists for extension and step ladders' selection, inspection, accessorizing, and use. The application is intended to help a wide range of ladder users, employers, and safety professionals, with their ladder-related safety needs. Links to these apps are below:
Android Users:
https://play.google.com/store/apps/details?id=gov.cdc.niosh.dsr.laddersafety&hl=en_US&gl=US
Apple Users:
https://apps.apple.com/us/app/ladder-safety/id658633912
Ladder Safety 101
Use the right ladder for the task.
This includes the weight of the person climbing, plus any tools and supplies. For example, light-duty ladders for household use are rated for only 200 lbs. Ensure you are not using a conductive ladder such as aluminum around electrical.
Inspect your ladder prior to each use.
This is especially important if the ladder has not been used for a few months or longer. If anything is loose, missing, corroded, or damaged, do not improvise! Take the ladder out of service until it can be properly repaired. If the ladder is beyond repair, ensure it is destroyed and rendered useless before discarding.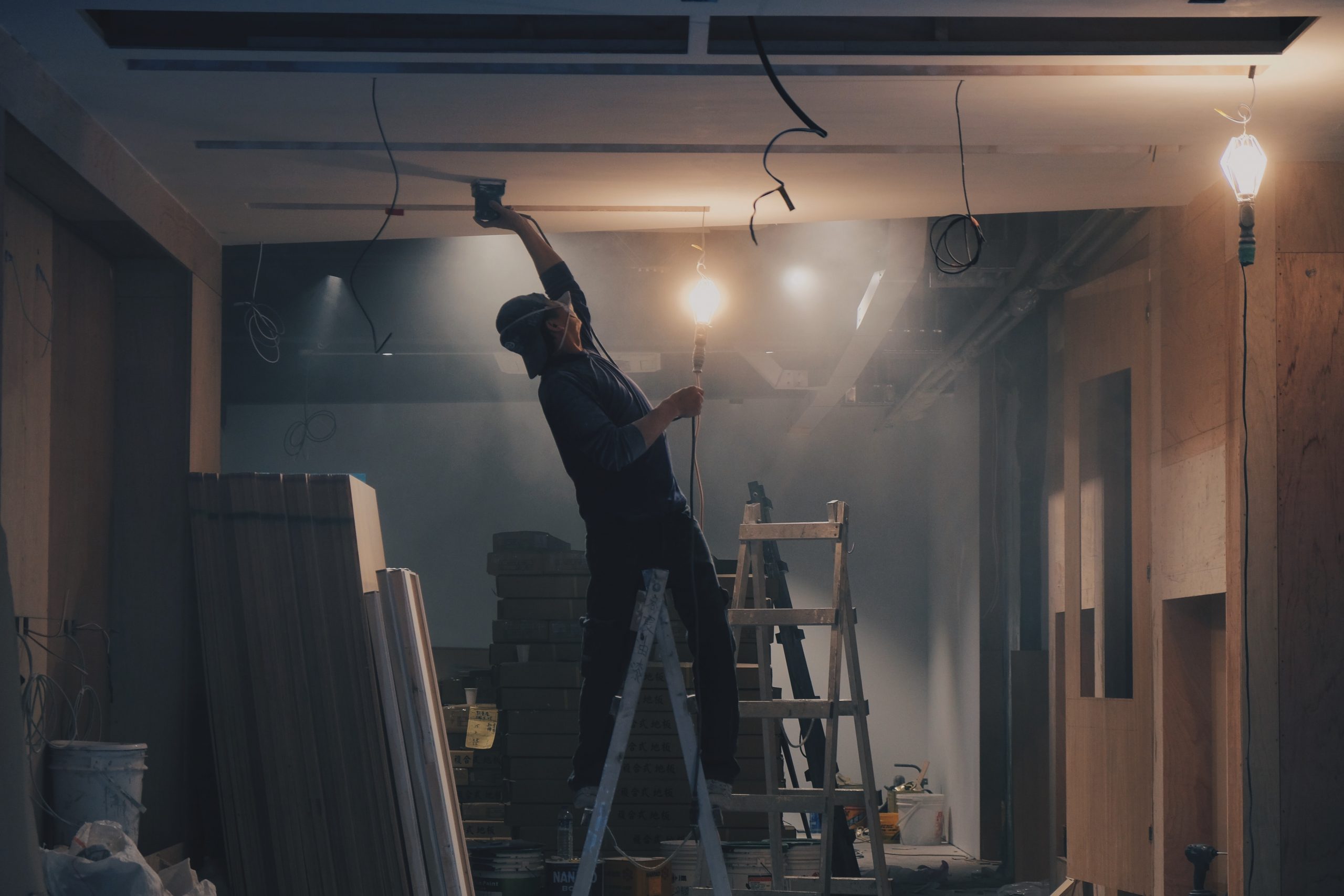 Set it up right.
The area should be clean and free of conditions that might cause it to slip or tip over. Use the 4:1 rule specified by NIOSH. For every 4' in height it needs to come out 1' at the bottom. The NIOSH ladder safety tool as mentioned earlier has an angle finder to assist with this. Ensure the ladder extends at least 3' beyond the landing. 
Follow the "belt buckle rule."
Your belt buckle should always be within the area of the ladder! Never over the top of the highest rung or beyond the side rail.
Maintain three points of contact. Two hands and a foot, or two feet and a hand. Never carry tools while climbing, use a tool pouch or tool bucket instead.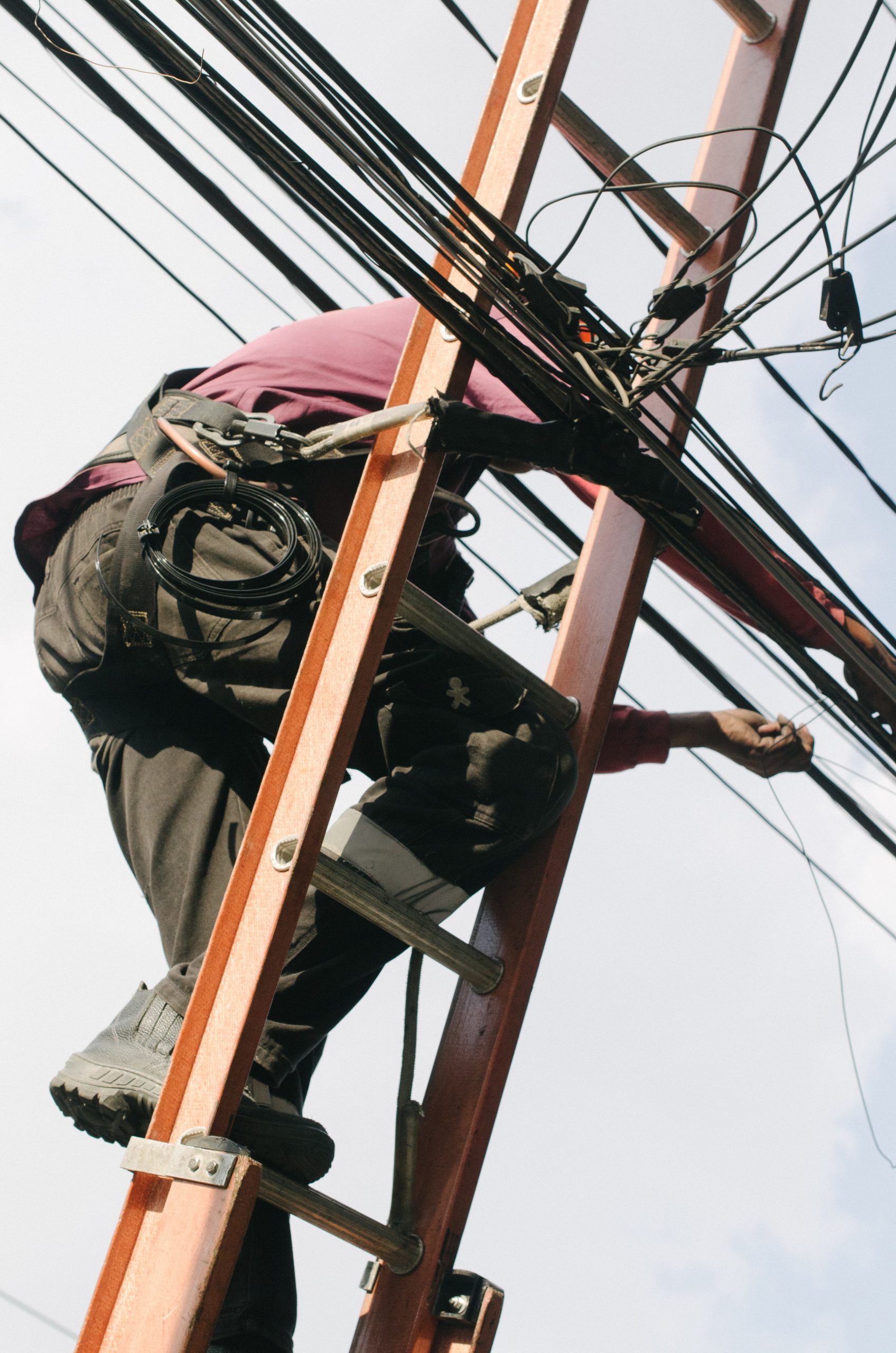 Ladder Don'ts!
Do not use a self-supporting ladder (e.g., step ladder) as a single ladder or in a partially closed position.
Do not use the top step/rung of a ladder as a step/rung unless it was designed for that purpose.
Do not place a ladder on boxes, barrels or other unstable bases to obtain additional height.
Do not move or shift a ladder while a person or equipment is on the ladder.
Do not exceed the maximum load rating of a ladder. Be aware of the ladder's load rating and of the weight it is supporting, including the weight of any tools or equipment.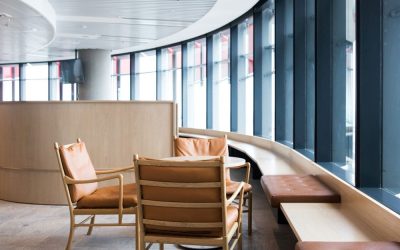 Maximizing Business Opportunities: Unlocking the...
read more
TOWER STREET INSURANCE BY THE NUMBERS
Collective Years of Experience
5001 Spring Valley Rd., Ste. 120E
Dallas, TX 75244
Mailing Address:
P. O. Box 803506
Dallas, TX 75380
admin@towerstreetinsurance.com

BEST INSURANCE
PROFESSIONALS BY
D MAGAZINE
© Copyright 2021 Tower Street Insurance