WHAT YOU NEED TO KNOW ABOUT ROOF HAIL DAMAGE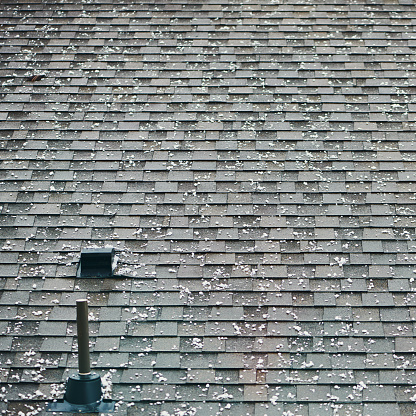 WHAT YOU NEED TO KNOW ABOUT ROOF HAIL DAMAGE
Did you know that just over two years ago, in March of 2019, a hailstorm caused a whopping 1.4 billion dollars in damages? Or that Texas has received, on average, 195 severe weather days a year? That's right, for over half of the days out of the year there is a severe weather alert issued somewhere in Texas! So it's no surprise that The Lone Star State has seen 36 thunderstorms over the last 25 years that have caused more than $100 million in damages. You may have already read our blog post on hail from a few weeks ago, but in this post we wanted to focus our attention on the roofing aspect of a hailstorm in particular. Afterall, roofs are one of the top two claims after a hailstorm, along with auto claims.
With hail season upon us, one of the biggest stresses is knowing whether your roof is protected under your insurance. There are few things worse than being in the middle of a hailstorm and not knowing if your roof will last or if you are going to be able to file a claim when the storm blows over. Hailstorms can form in as little as 30 minutes, so take the time now to be sure that your roof is both insured and in its best condition before it's too late.
EXPERT ROOFING TIPS AFTER A HAILSTORM
Take a few moments to review the checklist below to ensure that you're as prepared as possible for the next hailstorm. As the old saying goes, "Expect the worst [or unexpected], and hope for the best."
Is Your Current Insurance Policy an ACV  Policy?

Having an ACV (Actual Cash Value) can be detrimental. Not only can it leave you covering the depreciation cost, which can be in excess of $10,000, it can make it almost impossible to return your property to pre-loss condition.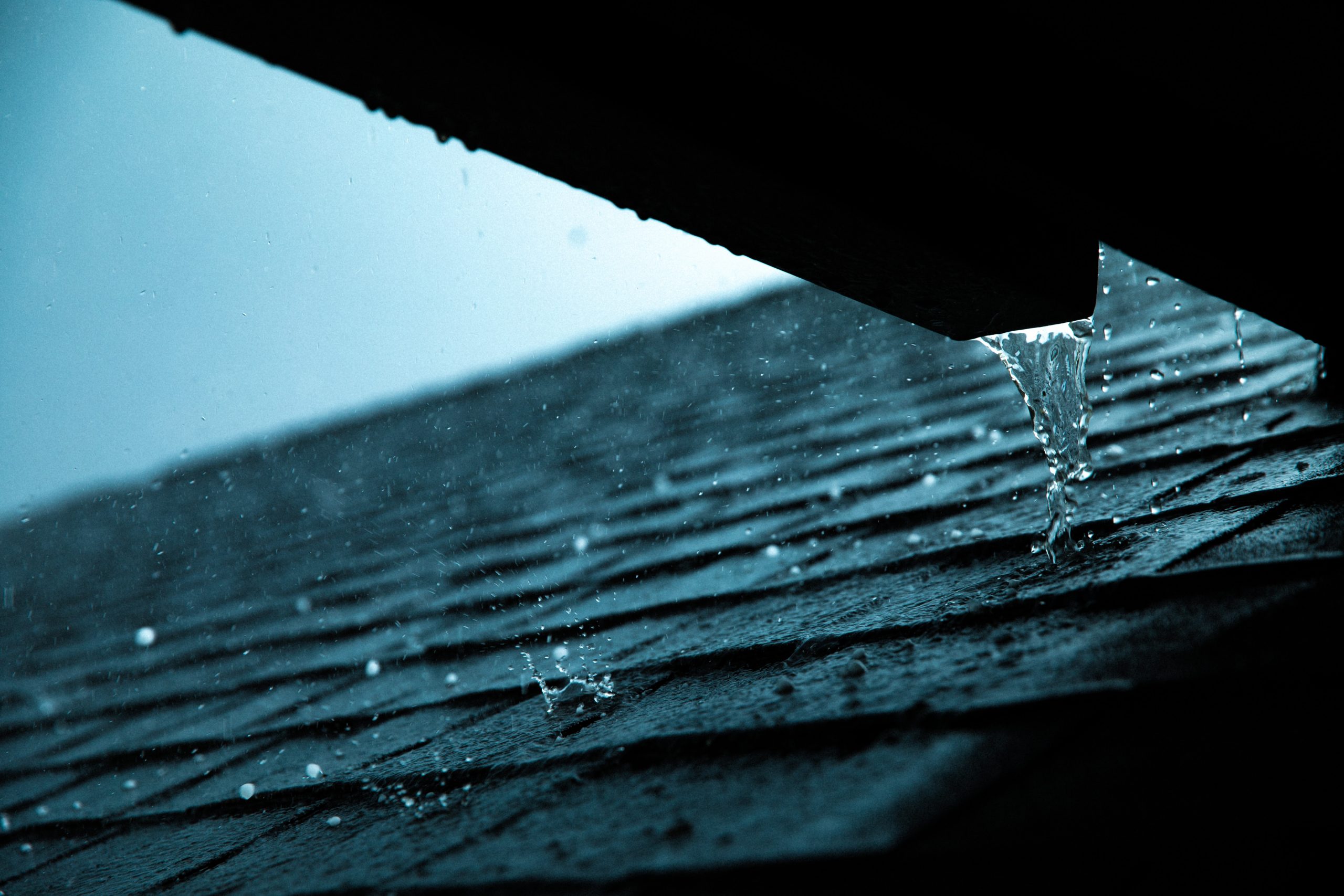 Avoid Door-to-Door Contractors

After a serious weather event, it isn't uncommon for contractors to go canvas neighborhoods offering their services to homeowners in the affected area. Before you sign any contracts or agreements with a roofing contractor, it's important that you reach out to your insurance company and discuss the claims process. 

Texas does not require a license to be a contractor. This allows anyone to become a roofer, and some companies "open up shop" as soon as the first hailstone falls. Some of these door-knocking contractors are extremely reputable, but unfortunately, it can be extremely difficult to discern the good contractor from the bad ones. It is best to avoid door-knockers and contact your agent for a recommended, reputable contractor. This will help you avoid the possibility of being ripped off by "Chuck in a truck."

Finally, be very careful of any sort of paperwork a contractor might ask you to sign.  Not all roofing contractors have your best interests in mind, and some contractors have been known to swindle unsuspecting homeowners by locking them into detrimental contracts. Don't let a contractor pressure you into doing anything without first consulting your insurance provider, no matter how urgent the repair or replacement may be.
When Should I File a Claim?

It's important to begin the claims process with your insurance provider as quickly as possible after the incident. If you need to make temporary repairs to prevent further property damage, like fixing a tarp or plastic sheet over a leaky roof, this is usually fine. Apart from that, it's best to hold off on making any permanent repairs or having any work done before the insurance claims adjuster or their appointed contractor has the opportunity to evaluate. 
Have Your Roof Inspected at the Beginning and End of Every Storm Season.

Not all storms are severe enough for you to believe there is any damage to your roof. Do not allow yourself to fall into the trap of "my roof isn't leaking; it must not be damaged." If your roof was damaged by a "minor" hailstorm, the damage may not cause any leaks immediately but it can over time. If you wait too long, it may be too far removed from the reporting period for the damage to be covered. This will leave you to cover the burden of paying the cost of repair out of pocket, which can be over $100,000 if your property has a large and complicated roof.
Make Sure Your Agent Is Aware of Your Shingle Grade.

Some carriers will give discounts on premium if your shingles are Impact Resistant-rated. Be sure you get documentation from your contractor on what shingle-grade is installed to make sure you are not missing out on any discounts. If your roof does not have impact resistant shingles, it may be a good idea to upgrade to "IR" shingles at your next replacement.
Make Sure to Document All Damage and Report It to the Adjuster and Your Agent

Major hailstorms are known to cause damage to more than just your roof. Make sure to inspect your property from the ground level following the storm and take note of all the damaged items you see.

Keep track of any information that might be helpful to your insurance provider when they evaluate your claim. While the roofing contractor will typically send their estimate to your insurance provider directly, it's still important to keep a copy for your records. Additionally, it can be helpful to keep records documenting the time and date of the weather event as well as any photos you or the contractor might have taken of the damage.
Make Sure that Your Agent is Aware of the Damage to Your Property

After a storm has damaged your property, it is best to reach out to your agent and make them aware that a claim needs to be filed. If you have never been through the claims process before, they can walk you through the process and even refer you to a reputable contractor for the repairs. If there is a dispute about what is being covered, your agent can advocate for you to the carrier, helping to ensure you are fairly compensated for any loss. Tower Street Insurance has a dedicated claims advocate for this very purpose, protecting our customers throughout each step of the process.
Will a Claim on My Roof Raise My Premiums?

Even without obvious leaks, a roof that has been weakened after hail or any other weather event is more likely to suffer catastrophically when the next storm inevitably blows through. This could result in more than just roof damage, also causing damage to your walls, carpet, and personal belongings. Older roofs are also likely to be weaker and more susceptible to further damage; shingles can become weathered, and the general quality degrades over time.

Because of this, insurance companies often offer discounts after a new roof has been installed. If you're already considering a roof replacement after a hailstorm, you might be able to get the added benefit of a reduced homeowners insurance premium.

Having a new roof can lower your insurance premiums, but if the hail rating for your area increases because of a major named storm, expect to see some marginal increases due to the risk exposure associated with insuring your property increases.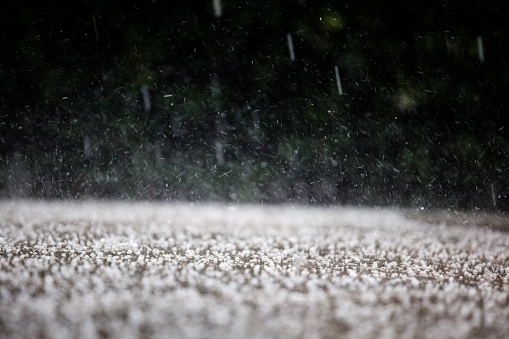 ROOF HAIL DAMAGE TO COMMERCIAL PROPERTY
While the damage to commercial properties is generally consistent with personally owned property, there are some differences that commercial property owners need to be aware of.
Try to Eliminate Any Injuries that May Arise from Damages to Your Property
Make sure that there is no way for any customers, tenants, or employees to be injured on the property after the storm. With extreme hailstorms, windows can be broken, trees and electrical lines can be down, and in some extreme cases, the roof is torn, and the interior is exposed. Make sure to post caution signs, wet floor signs, and block off any areas of the building that are damaged to help mitigate the risk of any injury to a third-party.
Choose a Quality Contractor for Repairs
Choosing a contractor can be a difficult task for anyone, but it becomes even more difficult, and crucial, to pick the "right" contractor for a commercial property. A commercial project has a lot more working parts than a standard residential project. Commercial projects must be strategically planned out, likely require more materials, require the contractor and any sub-contractors to be fully insured, and the project itself can be quite difficult to navigate around customers and business hours.
If the project is not handled by the right contractor, you and your business may be left out to dry. We recommend contacting your agent and asking them for a referral to a contractor that they trust.
Is Your Insurance Providing You with the Right Coverage You Need?
When was the last time you had your insurance truly evaluated to assure there are no gaps? Our agents here at Tower Street Insurance can assess your current coverage, not just for gaps in the case of a hailstorm, but for all of your personal and commercial coverage. We would love to set up a meeting to go over your coverage with you and provide you with a coverage gap analysis completely free of charge! Reach out to us today to schedule a meeting and get a quote today.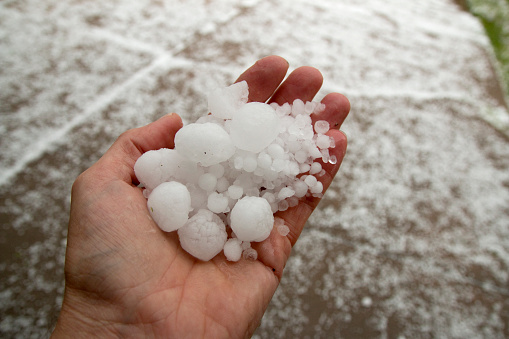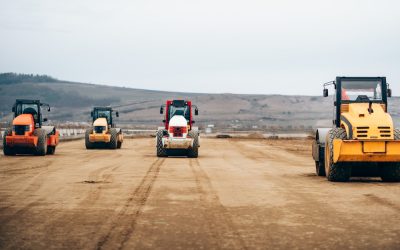 Managing Construction Risks Through...
read more
TOWER STREET INSURANCE BY THE NUMBERS
Collective Years of Experience
5001 Spring Valley Rd., Ste. 120E
Dallas, TX 75244
Mailing Address:
P. O. Box 803506
Dallas, TX 75380
admin@towerstreetinsurance.com

BEST INSURANCE
PROFESSIONALS BY
D MAGAZINE
© Copyright 2021 Tower Street Insurance