What You Need to Know About Tornado Insurance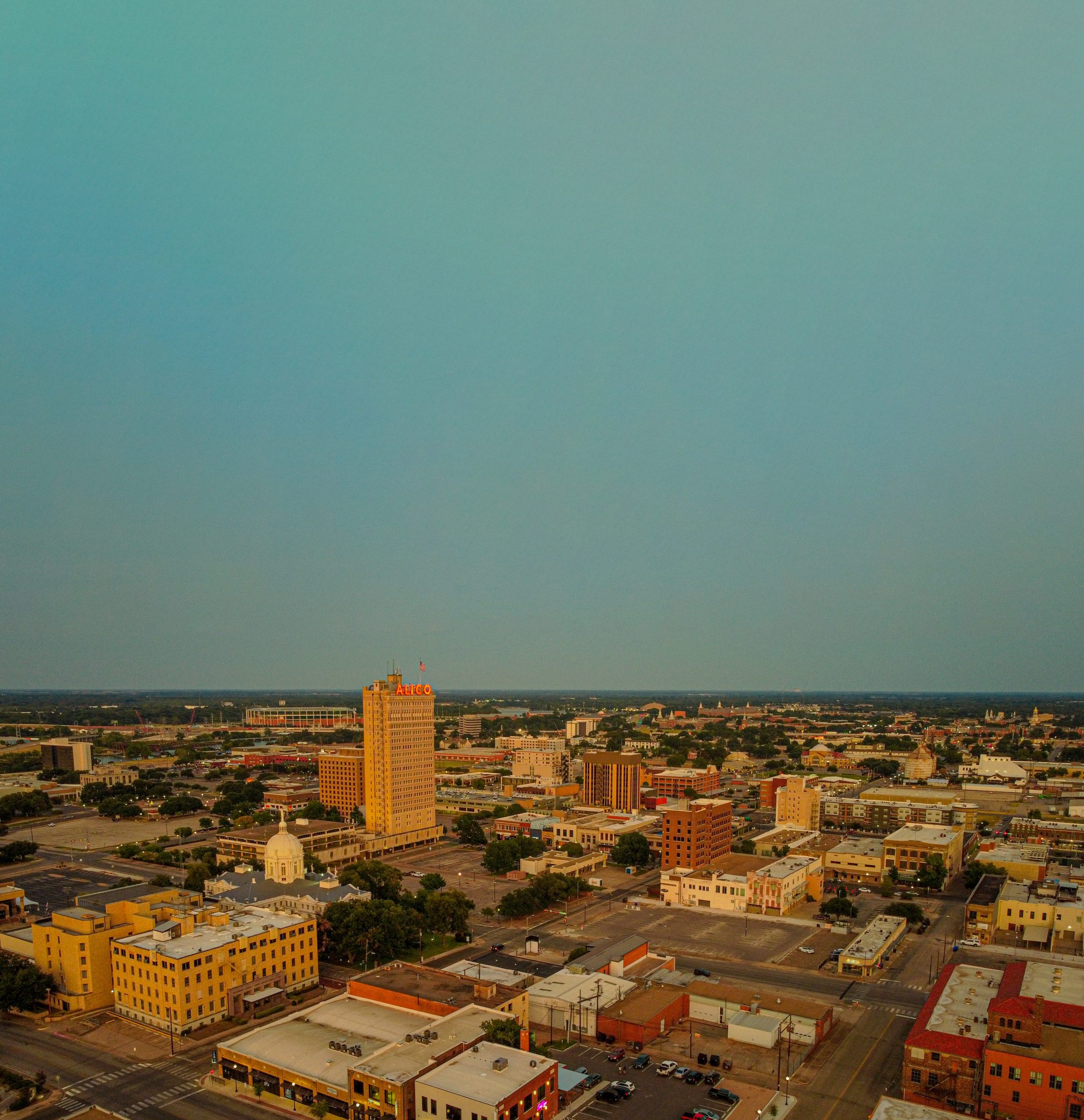 Do You Have the Tornado Insurance You Need?
There are not many things scarier than the thought of a tornado threatening you, your family, and your business. With an average of 132 tornadoes touching down in Texas per year, it has become a common occurrence for Texas businesses and families to be on the lookout when a tornado is close.
Tornadoes can occur anytime and anywhere in the world, with the United States leading, at an average of 1,200 per year. These tornadoes can happen in all 50 states and are not confined to tornado alley. "Tornado alley" is a phrase used as a nickname to refer to the broad area of high tornado appearances across the central United States. However, this phrase may be misleading as severe tornadoes do occur outside of this area. Tornado alley also shifts its general location, from the central United States in May and June to the Southeast in cooler months and the north during summer months.
In one historical case from 1953, Waco was hit with the deadliest tornado in Texas since 1900. As a Waco native, I had heard many stories of the tornado devastating my hometown, but never quite understood the sheer damage that it had inflicted upon the community.
What began as scattered storms in West Texas then moved to San Angelo and turned into an F4 tornado, killing 13 and injuring 153, while also destroying 519 homes, 19 businesses, and 150 cars. The storm didn't stop there as it continued east, touching down in Waco at the end of the business day. When it hit Waco, it was 1/3 of a mile wide and categorized as an F5 with winds up to 260 miles per hour.
It is said that due to the heavy rain, Waco residents were unaware of the impending tornado and were unprepared when it hit. Downtown Waco was hit the hardest while many were still at work.
The damage to the area was unprecedented. The storm killed 114, injured 597, destroyed over 600 homes and businesses, and damaged 1,000 homes and businesses as well as 2,000 vehicles. An estimated $51 million in property damage occurred, which would equate to $549 million today.
How to Protect Yourself From a Tornado
So how do you make sure that you, your family, and your business are protected for a tornado? Below we have listed out several to help you do just that.
Stay informed about approaching storms by monitoring NOAA Weather Radio or local television and radio stations for updates and evacuation instructions.

Maintain an emergency supply kit that will sustain you and your family for 72 hours. This kit should include flashlights, phone chargers, a portable radio, extra batteries, non-perishable food, bottled water, cash, blankets, and clothing (include closed-toe shoes and weather-appropriate items, in case you must leave your safe location). Remember prescription medications, baby formula, and toiletries. Store your kit in a place commonly known to all family members. Replace and/or refresh items in your kit every six months.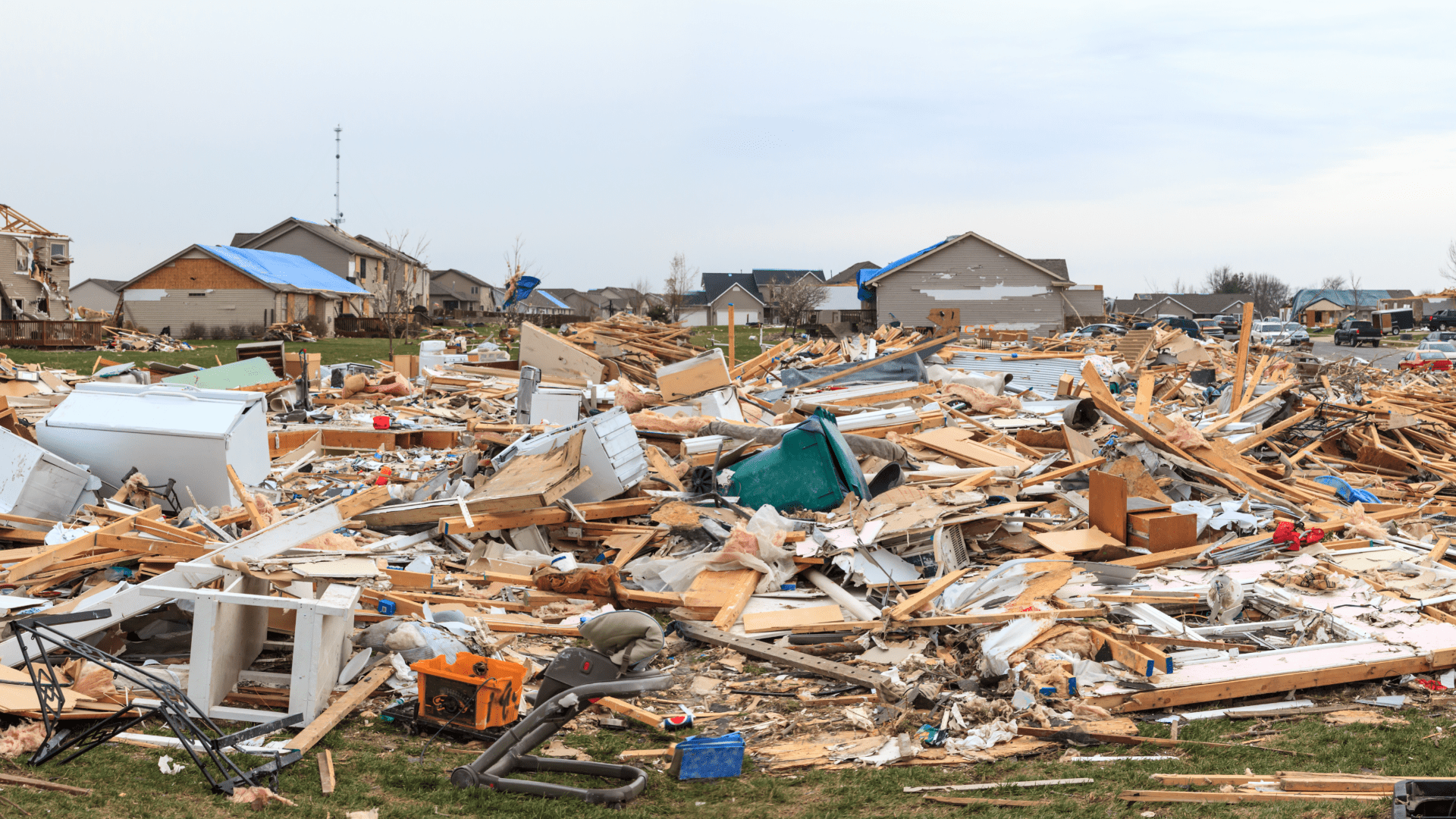 Create an emergency plan and find a safe place to take shelter. It could be a local community shelter, your underground storm cellar, or an in-residence "safe" room. Make sure your family knows this location. Put as many walls between your family and the outside as possible. A "safe" room is the best form of protection for your family and valuables. It can be added to an existing home or incorporated into a new home design. If you do not have a "safe" room, a room in the basement or a small interior room without windows is recommended. 

Become familiar with your community's severe weather warning system and ensure that every family member knows what to do when a storm "watch" or "warning" sounds. Select a common meeting place and single point of contact for all family members in case you are separated. If you have pets, create a plan for them as well.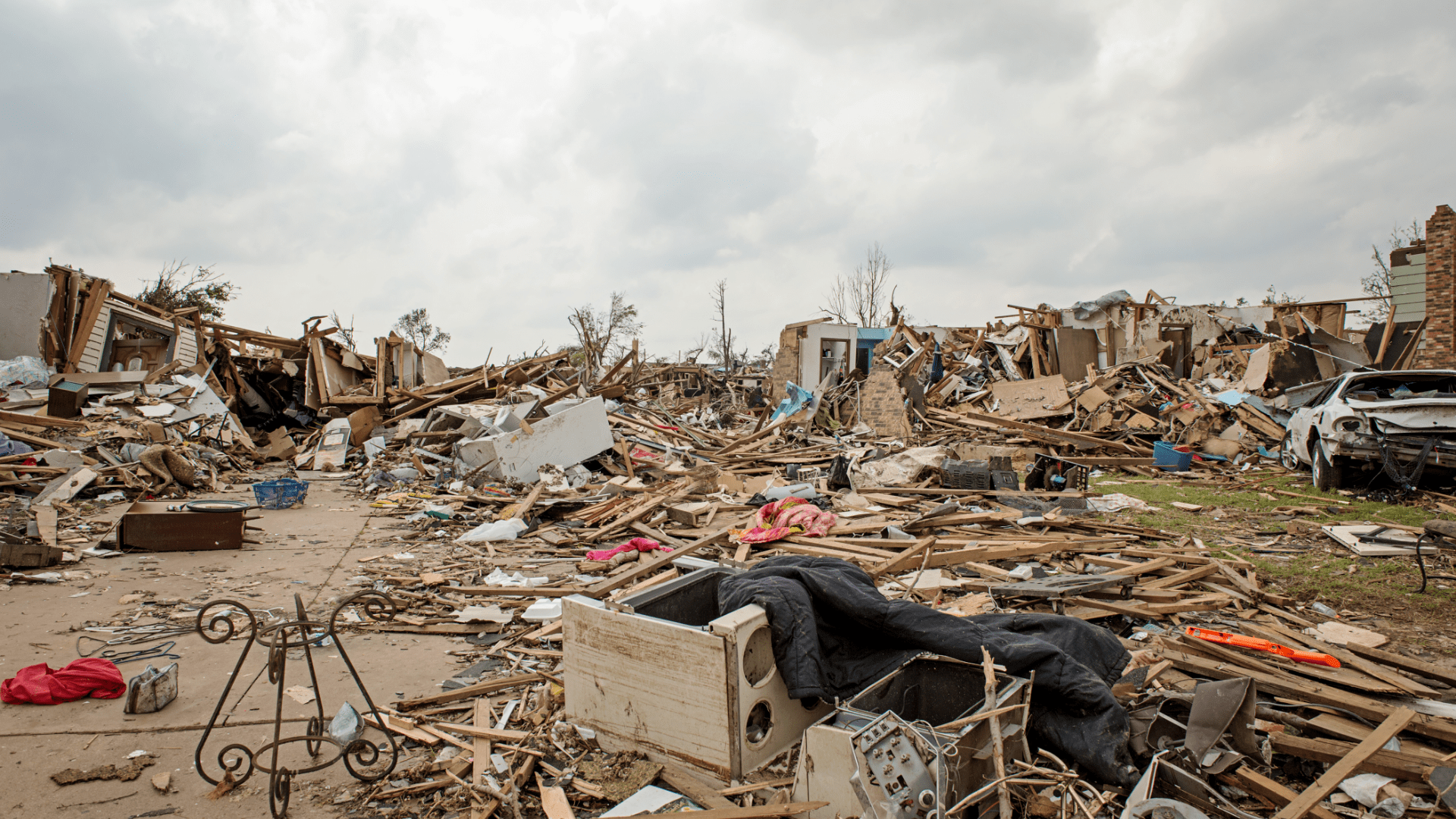 What Do You Do in the Aftermath of a Tornado?
If you have been impacted by a tornado and must leave a damaged structure, there are some things you need to remember.  
Where are you going? Create and have a damage plan. Many times, after tornado damage, there is an increased risk of fire. If trees and power lines are down, they could cause a house or brush fire. Do not touch or try to remove power lines or large trees without the help of emergency personnel or professionals. Authorities will indicate whether it is safe to return to your home, office, or business. If you are trapped, try to make a noise, scream, or whistle to get the attention of rescue workers.
Protect your home or business from possible looters, in the case of severe damage where an extended leave is required.  
Wear appropriate clothing during and after a storm. Many tornadoes occur between 4-9 P.M. when most people are more comfortable and may not have on appropriate clothing to deal with hazards of broken glass, nails, and debris. If you are cleaning up after a storm, sturdy boots, long sleeves, and gloves are appropriate to protect yourself. 

If you suspect damage to your home, and if it's safe to do so, shut off electrical power, natural gas, and propane tanks.

Never use generators, grills, or other gasoline, propane, natural gas, or charcoal-burning devices inside your home or garage.
Remember every person is susceptible to being impacted by a natural disaster, but you are not defenseless from getting your life back after them. There are several ways you can protect yourself before storm damage has occurred. 
Talk to your Tower Street agent to make sure your homeowner policy includes things like: 
"Cash-out" claims settlement option

Guaranteed replacement cost

Unlimited additional living expenses

Proper limits of contents coverage

Equipment breakdown coverage

Debris removal

Tree removal  
Sources:
https://www.weather.gov/safety/tornado-prepare
https://www.nssl.noaa.gov/education/svrwx101/tornadoes/
https://www.chubb.com/us-en/claims/tornado-personal-preparedness-planning.html
https://www.ready.gov/sites/default/files/2020-03/tornado-information-sheet.pdf
https://www.c-span.org/video/?322692-1/1953-waco-tornado
https://www.weather.gov/fwd/wacotormay1953
https://wacohistory.org/items/show/53 
Tower Street Insurance can Help You With Your Tornado Insurance Needs
When was the last time you had your insurance truly evaluated to assure there are no gaps? Our agents here at Tower Street Insurance can assess your current coverage, not just for gaps for your Tornado Insurance insurance, but for all of your personal and business insurance needs.
Advisors at Tower Street Insurance know how devastating a natural disaster can be, and we are here to help. Protecting you, your family, and your prized possessions are important to us. We know that, as Frank L. Baum writes, there is "no place like home." 
We would love to set up a meeting to go over your coverage with you and provide you with a coverage gap analysis completely free of charge! Reach out to us today to schedule a meeting and get a quote today.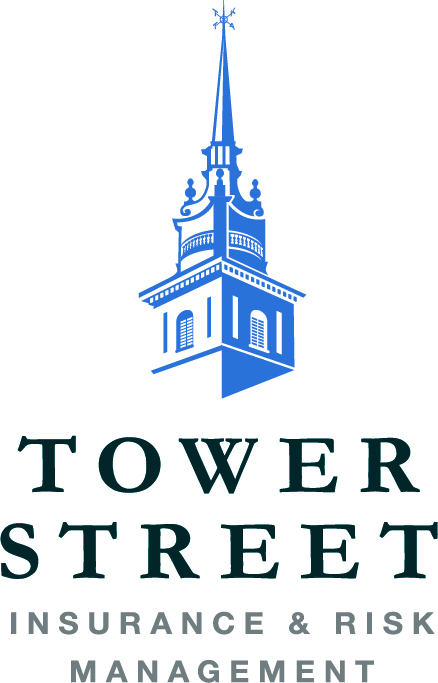 Madeline Osigian
Updated: 05/11/2022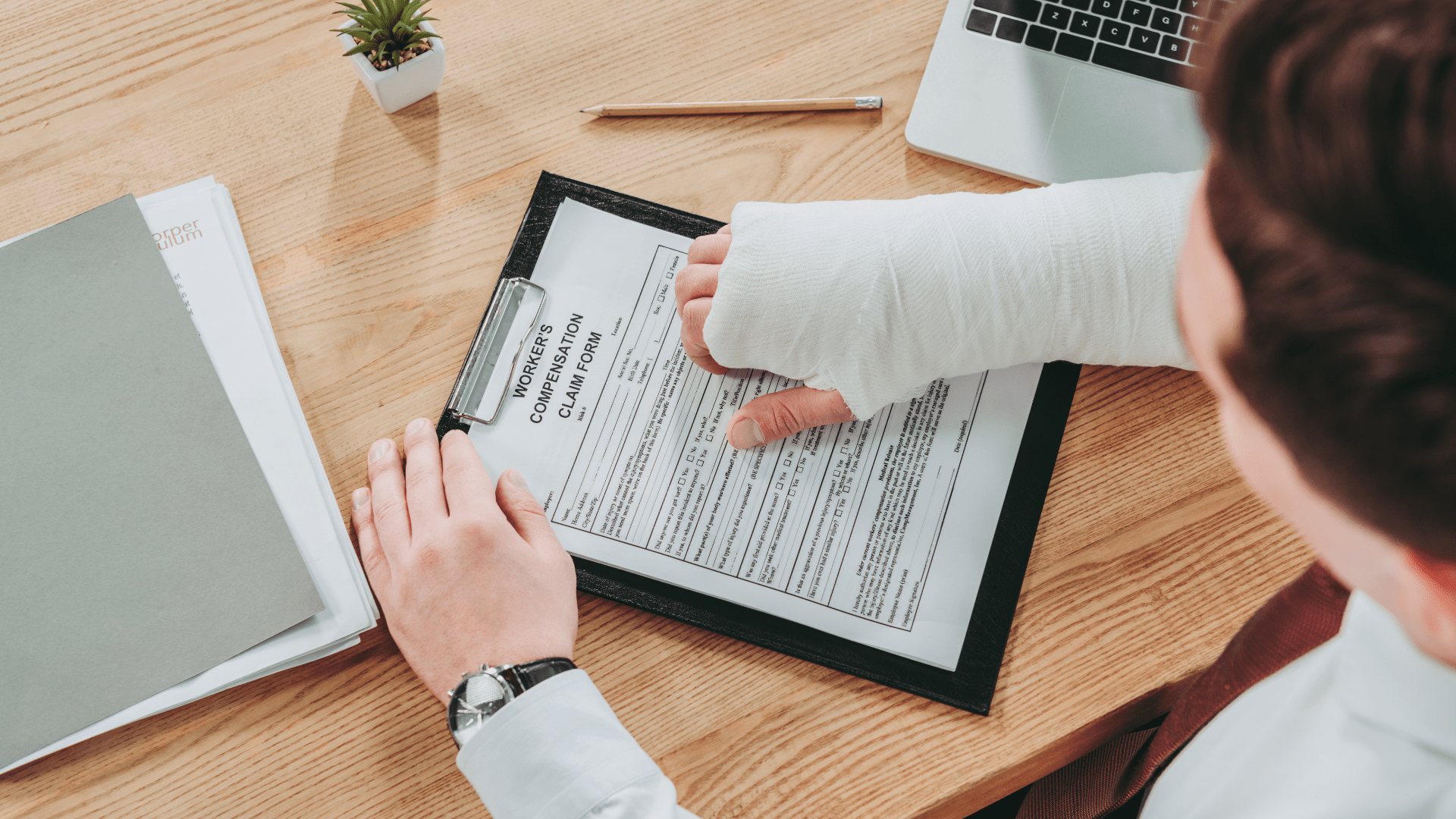 7 Steps to Easier Workers' Comp Claims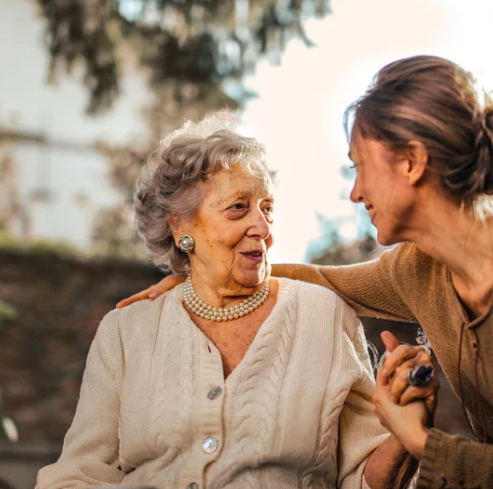 Protecting Your Home's Memories Like Mom Would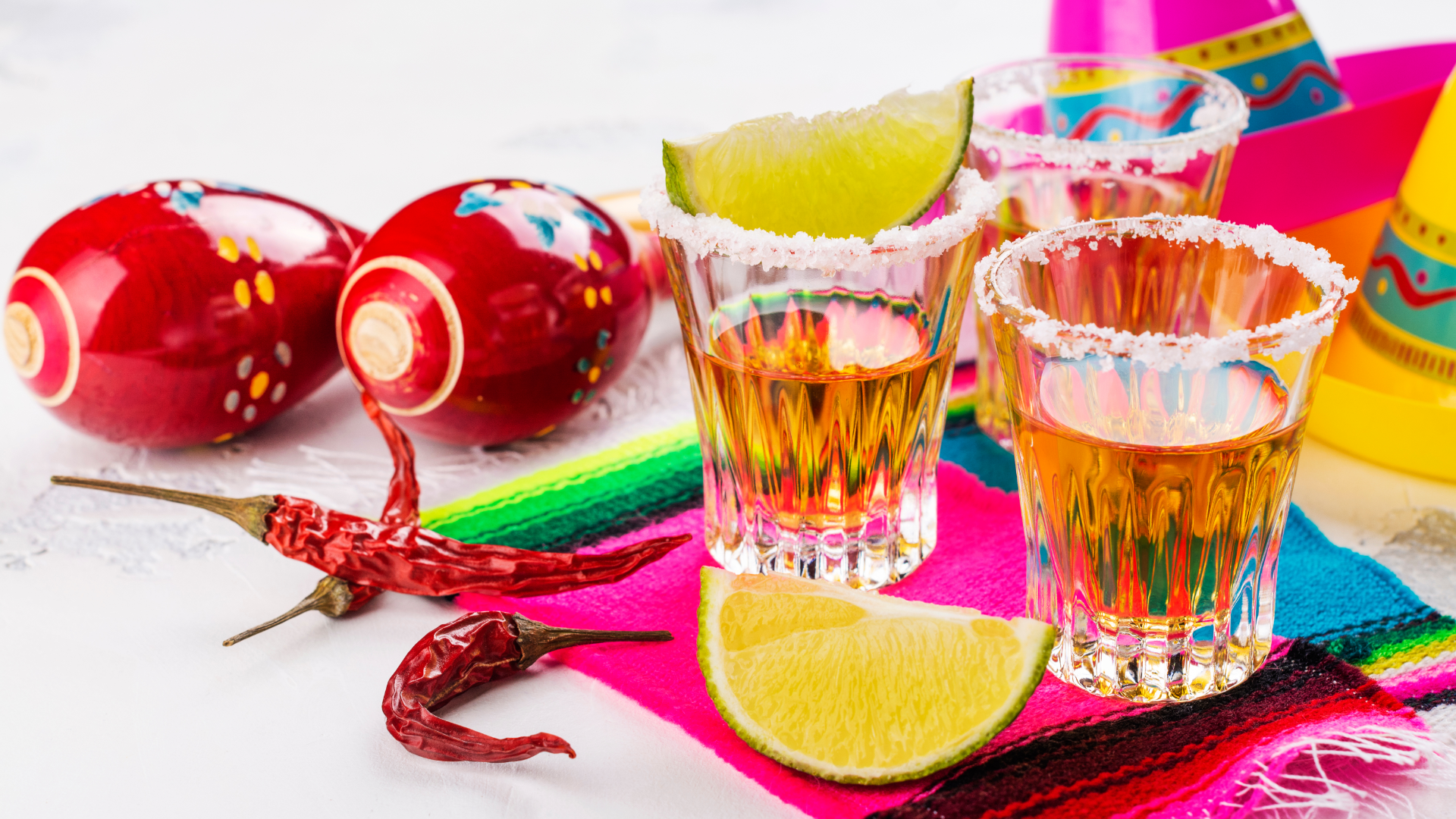 What You Need to Know About Host Liquor Liability
Tower Street Insurance By The Numbers
Collective Years of Experience
5001 Spring Valley Rd., Ste. 120E
Dallas, TX 75244
Mailing Address:
P. O. Box 803506
Dallas, TX 75380
admin@towerstreetinsurance.com

BEST INSURANCE
PROFESSIONALS BY
D MAGAZINE
© Copyright 2021 Tower Street Insurance